Fanny Autran
Biography
«It is by looking again and again for the perfect painting with the ideal color associations, and the optimal dimensions that we create; but arriving at this perfection is fatally disappointing, it is the eternal search that provides sensations and nourishes inspiration»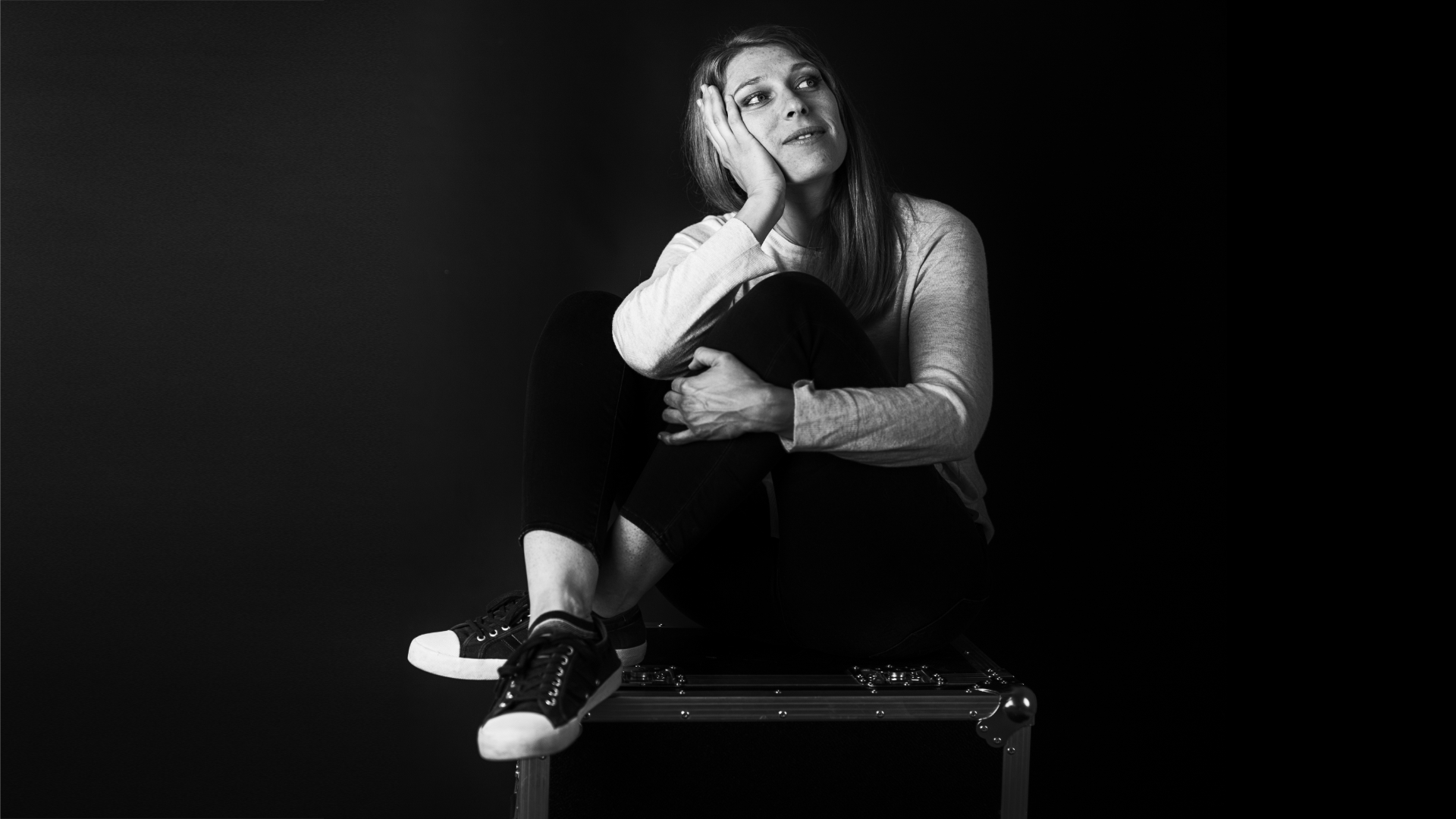 Fanny Autran, was born Fanny Defranoux in Provence, October 1983, where she still currently resides.
After graduating with a scientific degree specializing in biochemistry, Fanny becomes a elementary school teacher for eleven years (until 2016). In parallel, she becomes an entrepreneur and starts her own restaurant with her husband in 2011, and hasn't stopped working there since.
Her experience as a teacher opened up a few artistic doors for her as she taught a few artistic trends such as neo-impressionism through the technique of pointillism, as well as famous painters like Paul Klee. It allowed her to work on artistic projects with her students and deepen her knowledge in this discipline.
As a little girl, she was very disciplined and excelled in school. She grew up with a head full of dreams and an overflowing imagination. Enthusiast, full of life, she was driven by this need to share her joys, discoveries and mostly, her emotions. While most of us use words to express things, Fanny uses shapes and colours.
She focuses on seeing the best out of every situation, in each person and each moment. Her paintings are a good reflection of her vision of the world and this permanent enchantment. Fanny is dedicated and always gives a hundred percent effort into everything she does whether she creates, works, or cooks. She loves to share and bring people together.
Art has always evolved in Fanny's environment, whether it be her cultural explorations or throughout her paintings at home. Each discovery is a good excuse to paint!
In 2017, Fanny feels the urge to explore her passion further and naturally becomes an artist. Ever since, she has been prioritizing her art in her everyday life. Through her use of bright colors, Fanny shows us the world she sees through her eyes. Pop landscapes, neon plants, fish bones, and many other visions of a powerful and joyful universe.
Meeting several artists at the SIAC (Salon Internationale d'Art Contemporain) in Marseille was what pushed her to create almost everyday. She has always organized private Exhibitions to present her art. In 2018, she is solicited to be a part of an exhibition on the theme of plants.
Her sources of inspiration are infinite as she finds it in nature, (e.i Cactus and Jungle series) animals (e.i Chip the Fish series) and personal travels (e.i "Lucioles Modernes" series represents the cities she has visited). However, her biggest influence comes from modern art, pop, and orphic cubism.
Fanny fell in love with Hunderwasser's work at the Exhibition "Le rêve de la couleur à la Vieille Charité" in Marseille. Another stepping stone in her career. She is moved artistically and emotionally by the beauty of the universe of this artist, an environmentally-driven architect who plays with colors.
She embarks on an artistic and personal research. She finds out that plexiglass is one of her favourite material. Indeed, this flat and transparent plastic surface does not absorb paint and gives depth to her work. Her technique of using both sides allows her to add another layer of dimension which gives her artwork a feeling of "far away".
Andy Warhol is another one of her favourite artists who has an impact on her career. She continues her process of color combinations through the reproduction of patterns (but not quite identically by the forms), as in one of the Cactus series. This infinite play of associations of colors is always one of the starting engines of her works.
To relax in this hectic life, it is still in the imagination and nature that she takes refuge with pedestrian escapades in her Provence region, remote from the hustle and bustle of human activities. Fan of romantic sagas like Harry Potter or Millennium, she devours the books and collects them in her library which she constantly restructures. The Goldfinch by Donna Prat is a novel that fascinates her, she rereads it regularly, when she feels a little too much excitement, like a meditation in which she immerses herself to refocus. Fanny fully lives the present moment by always being ready to receive the surprises, the meetings, the unexplored paths that life offers. She has the wisdom to follow her streams, sometimes peaceful, sometimes frantic, trying to never take life against the tide!