@workshop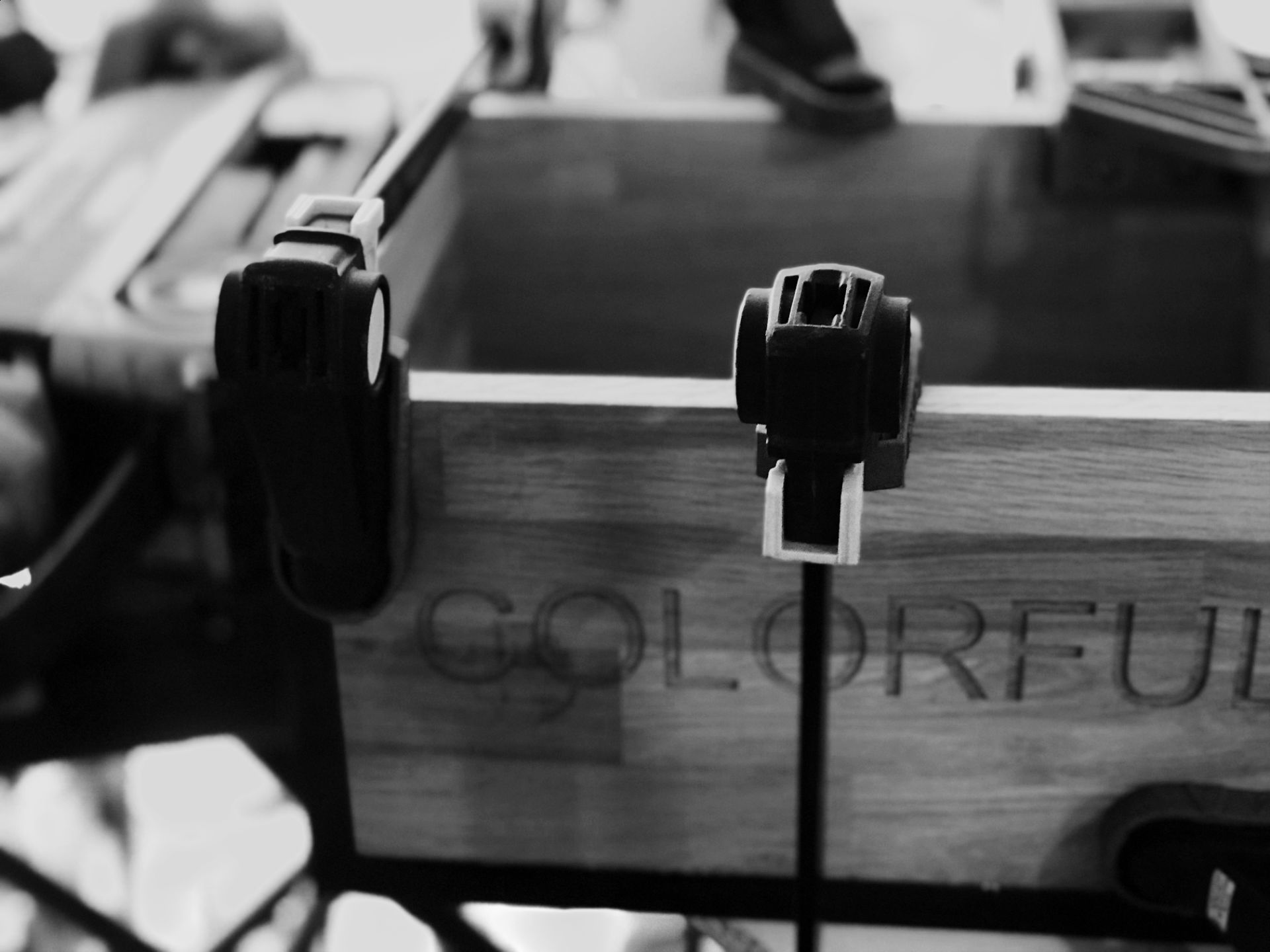 Fanny paints at her home where she has fitted out part of the living room into a workshop. She feels good there and it is in this relaxed and intimate atmosphere that she creates her works. She always has one or more paintings in progress and it is daily that she plays with colors, materials, as needed. A day without painting, without drawing or imagining new collections is a day when something is sorely missing!
The sketches of her paintings that she paints in pencil on kraft, the outlines with Posca markers that she traces on the plexiglass boards, the paint that she deposits with a brush or roller or even the touches in relief that finalize her creations are made in her first "creative" workshop, place of serenity, in a musical atmosphere.
THE FABRIC
The "Workshop" properly speaking is a second, larger workshop in which we get busy, with all kinds of machine noise! When Fanny applies acrylic paint with aerosol it is in a part of this second space, reserved for this technique that she works. Otherwise, this workshop nicknamed "the Factory" is rather reserved for her acolyte, alias her husband. For each work on Plexiglass, this one custom-made the frame.
This partnership has given birth to a complementary team in which each plays an essential role in the conception of Fanny Autran's works. In fact, when she chose Plexiglass as a support, Fanny was faced with a major challenge: the framing of her works, which broke with the canvases traditionally found in commerce. It is through this desire to design from A to Z each table that her husband began to frame, helped by multiple machines, some of which designed and manufactured by himself, in order to sublimate the raw works of his wife and to make them exhibitable.
WOOD
For each of the works on Plexiglass, the frames are entirely made by hand, to measure. The medium or MDF was quickly an obvious choice due to its lightness and its tenderness for precise cuts.
The sculptures of elements like "Chip" the fish bones, or the personalized boxes are made of oak wood and / or valcromat (MDF evolved tinted in the mass) using a printer with numerical controls (CNC) which allows to reproduce exactly the artist's features. Saws, lamellas and tools, form a precision orchestra necessary for the manufacture of these handcrafted sculptures. Many finishing steps are carried out by hand such as sanding or varnishing with rubio oil.
ALUMINUM
The framing of the paintings is made of aluminum, a choice that remains modern and that adorns Plexiglass, a material that is also "industrial", in a coherent manner. It is also helped by machines specialized in cutting aluminum that each rod that frames the works is measured, cut and sanded to the millimeter! It was also necessary for our artists to make a tool themselves in order to obtain perfect angles!
PLASTIC
The artist's signature is also engraved in an unexpected material! It is printed in three dimensions and comes to rest in an angle, like a jewel, below, to the right of Fanny's works. It is still with digital that it was possible to give life to this original signature. A 3D printer is responsible for replicating the writing of our artist in TPU, flexible plastic.